Maenne Multi-Sensory Therapy
A Marvel of Italian Design
This multi-sensory modality uses over 100 different individualized programs incorporating a combination of light, sound, and vibration therapy to provide a range of benefits.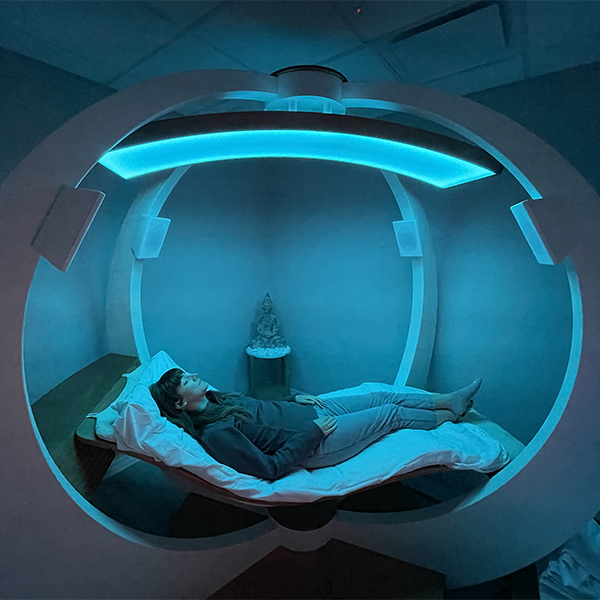 What is Maenne?
Maenne is a multi-sensory treatment system consisting of a complex of elements, designed in Italy according to various ancient medical arts. The purpose of the Maenne system is to restore the complete cellular harmonic synchrony of our organism.
Lying comfortably on the chaise lounge, you are suspended in a universe of sound, lights, and light vibrations. Thanks to synergistic and concordant activity, these vibrations simultaneously stimulate our auditory, visual, and body-tactile sensory channels, ensuring an unparalleled relaxation.
"Maenne is the synthesis of a course of study and work that lasted over thirty years. This system combines our knowledge about epigenetics, quantum physics, neuroscience, with that of ancient medical arts, sound baths and chromotherapy, which stimulate all our senses with a unique and coherent message, thanks to the sound, light, tactile, olfactory and taste frequencies."
DR. MARCO BATTISTONI
INVENTOR OF MAENNE MULTI-SENSORY SYSTEM

Who Can Benefit from Maenne?
With cutting-edge technology and versatile features, Maenne serves as a personalized meditation and relaxation device that can be geared towards your needs. With over 100 different dedicated programs Maenne may help you to relax, sleep better, and even help improve focus in just a few minutes. In short, everyone can benefit from Maenne due to its non-invasive gentle programs that help to improve overall well-being in a variety of ways.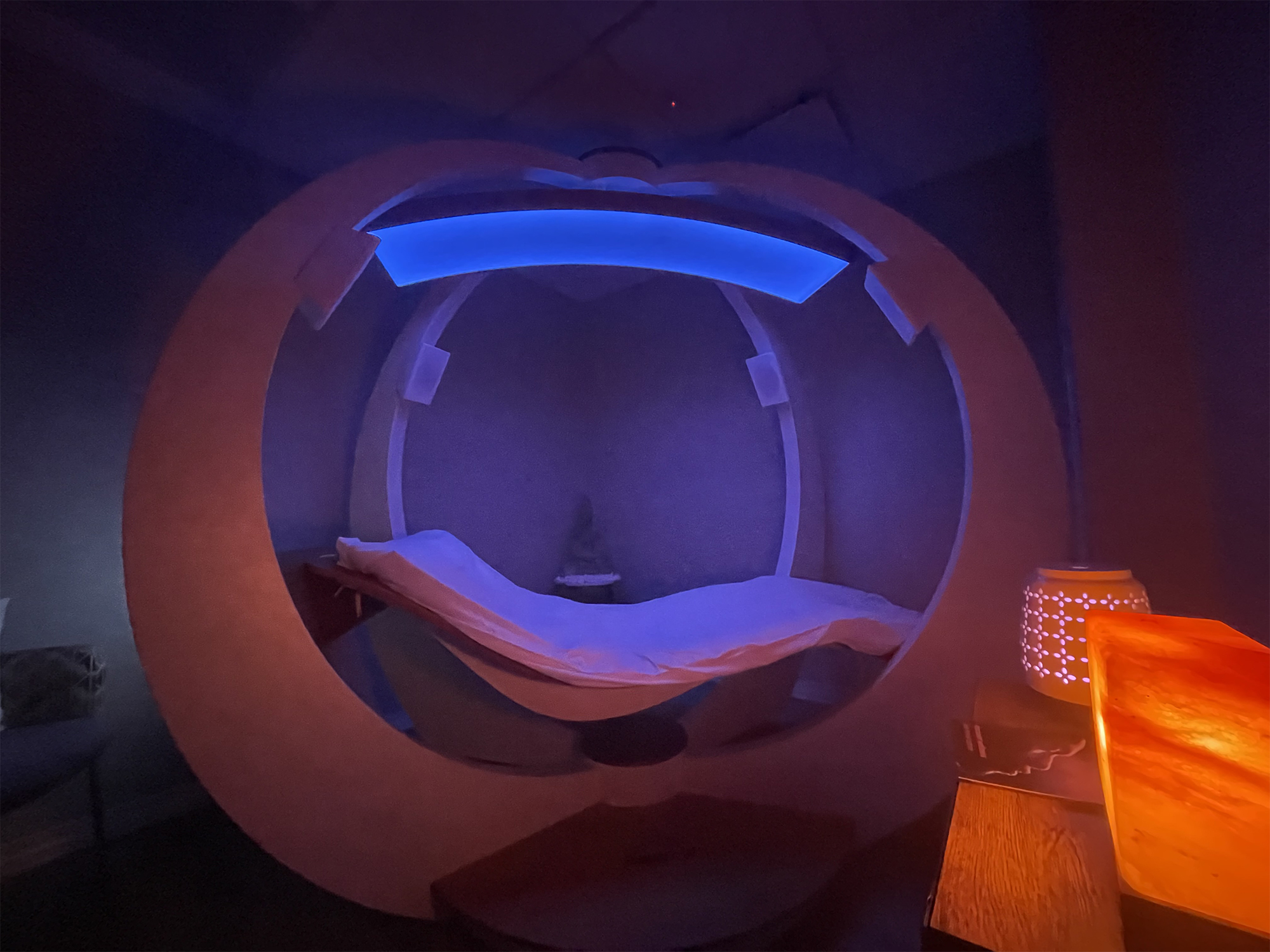 Maenne Multi-Sensory Therapy FAQs:
How long is a Maenne session?
Maenne sessions are typically 15 minutes in length, however if you are looking for an even more impactful experience 30-minute sessions are available.
Where else can I get a Maenne session?
The Feel Better Lounge is so proud to say that we have the ONLY Maenne multi- sensory therapy system in the United States. All other Maenne systems are located in Europe where the device was invented.
What programs does Maenne offer?
Maenne has individualized programs to tackle many different issues ranging from insomnia to improving focus and promoting relaxation. With over 100 different individualized programs there is something to benefit everyone!
Have questions about our Maenne Multi-Sensory Therapy?
We'd love to hear from you!
Our experts have years of experience in providing these safe & effective treatments. If you have any additional questions, concerns, or hesitations, please reach out to us today!
"*" indicates required fields