Take some time to relax, refresh, and recharge with the help of our knowledgable experts
Everyone deserves to treat themselves to a spa experience or a light pampering every once in awhile! While you're here at The Feel Better Lounge, we have treatments to help you relax and recharge.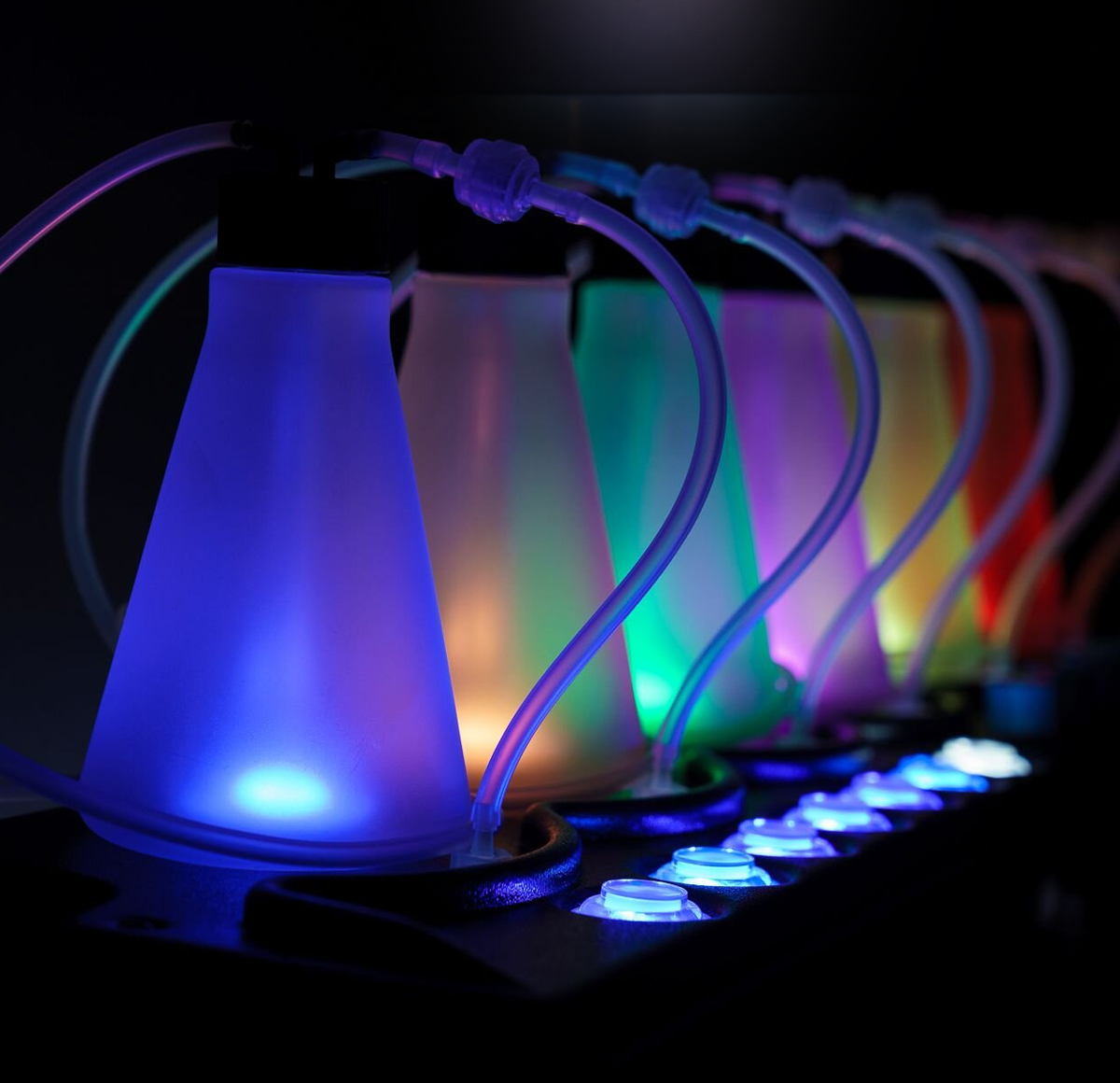 Oxygen Bar:
Breathe-In & Chill-Out at our amazing Oxygen Bar! The perfect way to relax, reduce stress and improve mood in just minutes. Come smell the difference that oxygen and aromatherapy can have on your day!
What is an Oxygen Bar?
An oxygen bar is a device that delivers concentrated oxygen (known as O2) to the user. While oxygen we breathe is typically around 21% O2, our Oxygen Bar delivers up to 40% O2 to be inhaled along with aromatherapy "flavors". Each "flavor" will have its own benefits, from a relaxing lavender aroma to an energizing pine.
What are the benefits of Oxygen Bar Therapy?
Increase energy levels
Improve mood
Relaxation
Help improve sleep quality
Reduce stress
Provide relief for headaches
What can I expect during my Oxygen Bar treatment?
Our Oxygen Bar is set up with a multitude of different aromatherapy "flavors" that you can choose from. Each flavor may provide slightly different benefits, with the goal to help you to relax and calm down.
Once you have selected the flavor you would like, we will help to place a cannula, which is a flexible tube that splits into two small prongs, loosely around your head and rest the prongs just inside your nostrils. As you breathe, the cannula will deliver oxygen. We will find you a comfortable seat where you will be able to relax and enjoy your experience while you use your phone, computer, or talk with a friend.
Do I share a cannula with anyone else?
You should never have to share your cannula with anyone else as they are for individual use. However, you may bring your cannula back for your next appointment and use it again.
Can I have no scent (flavorless)?
Absolutely! While our aromatherapy flavors will rotate throughout the year, one flavor that we keep year-round is our scentless flavor, "pure".
EvolveX:
EVOLVEX is the ultimate platform for transformative total body contouring. The versatility of programming allows for a customizable, repeatable combination of non-invasive treatments that use radio frequency technology and electronic muscle stimulation. EvolveX can be used on abdomen, arms, inner and outer thighs, and buttocks and provides treatments for cellulite, stubborn pockets of fat, and loose skin.
When considering non-invasive body contouring treatments, most choices require multiple sessions to achieve your ideal results. To see if EvolveX by InMode is the right choice for you and your goals, speak to one of our Wellness Mentors today.
Sore Muscle Recovery/Lactic Acid Flushing
Using the EvolveX we are able to flush lactic acids from the muscles with a combination of radio frequency and heat to reduce pain and inflammation while also helping to promote recovery. This has been a standard recovery tool for athletes competing at the highest level for years and we want to make it accessible for you. Come see the difference in just a single session.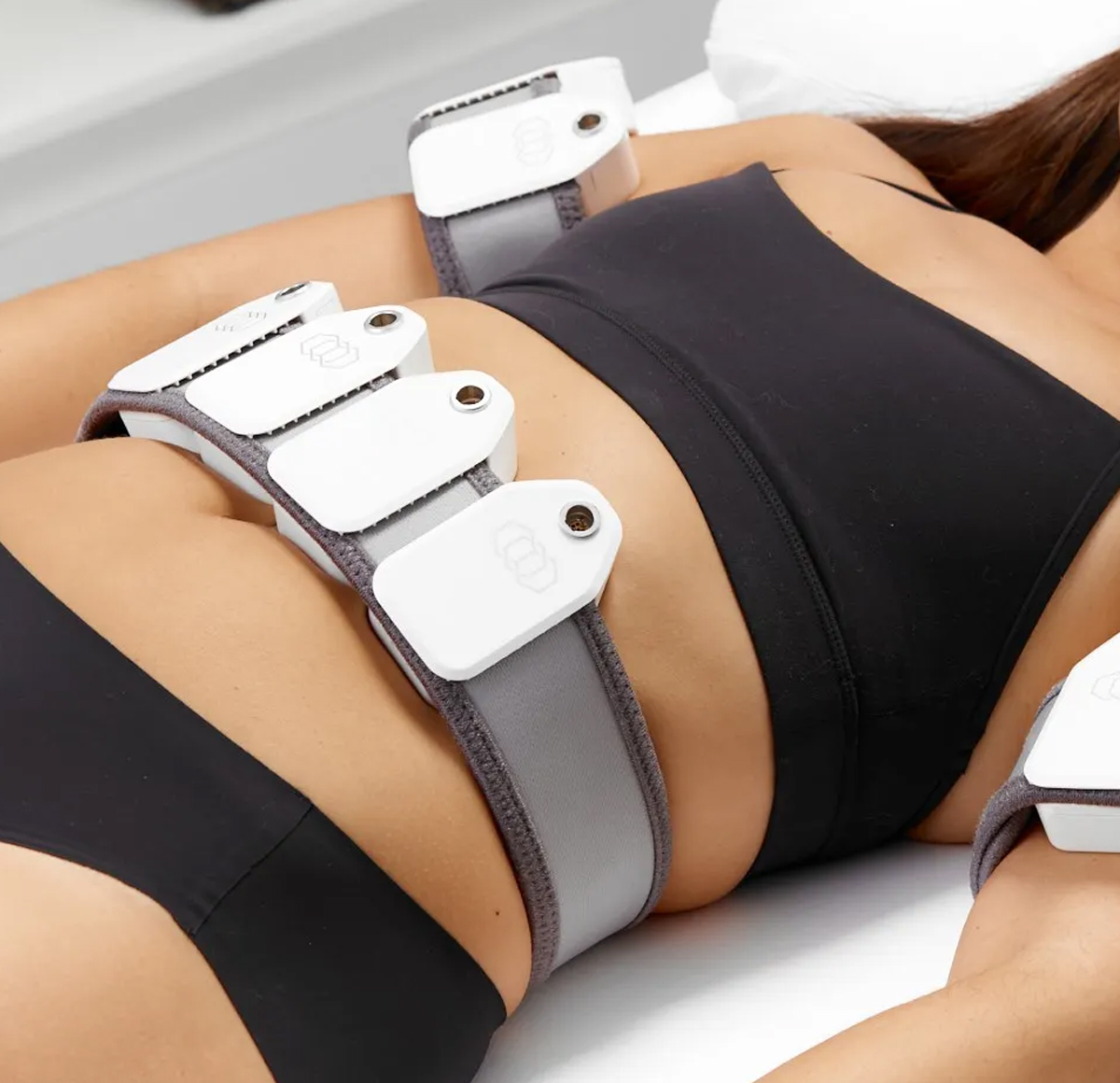 Is EvolveX painful?
EvolveX sessions should not be painful. However, there can be some slight discomfort or tingling in the area being treated as muscles are contracted during the session. If you are experiencing pain during your session, please notify our staff immediately.
What does the Lactic Acid Flushing feel like?
During your lactic acid flushing treatment, you will feel warmth from the units placed on your muscles. As your muscles start to be electronically stimulated, your muscles may begin to slightly twitch and you may feel a slight tingling sensation. Our team can change your stimulation level during your treatment to ensure you are comfortable. The treatment should not cause any pain and should be a relaxing experience.
How long is a typical Lactic Acid Flushing session?
Lactic Acid Flushing treatments take less than half an hour and you should almost immediately feel a difference after a session.
How long before I will typically see results with EvolveX total body contouring?
Six to eight sessions are recommended for EvolveX body contouring and you will typically see results 6-12 months after your final session.
Have questions about our Oxygen Bar or EvolveX?
We'd love to hear from you!
Our experts have years of experience in providing these safe & effective treatments. If you have any additional questions, concerns, or hesitations, please reach out to us today!
"*" indicates required fields